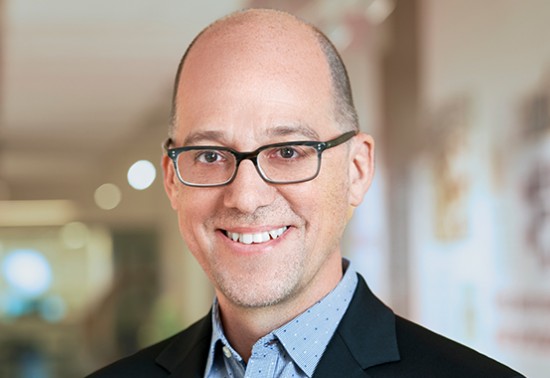 "I have always been attracted to the vibrancy and excitement of cities and have focused my career on making them more livable. This work naturally extended to include campuses - microcosms of larger communities and cities - which help shape individuals' aspirations and our society's future."
Neil Kittredge is committed to the ongoing reinvention of cities, campuses and communities through the highest standards of design and innovation. When Neil joined Beyer Blinder Belle in 1997, the importance of urban planning to the firm's social mission was well established. Under his vision and guidance, the practice has evolved into a dedicated studio responding to pressing new planning and urban design challenges in wide-ranging contexts from historic campuses to post-industrial waterfronts.
Neil leverages collaboration and consensus building on every project - with the client, user groups, as well as specialists and experts within and outside of the firm. Through a process of engagement with stakeholders and communities, Neil and his team develop each plan based on an understanding of the culture and character of the place, and a holistic view of social, economic, ecological and infrastructural systems. He is inspired by the potential in every project and works tirelessly to synthesize complex issues into clear and coherent plans that are both visionary and achievable.
Neil oversees large-scale planning and urban design projects for public, private and institutional clients, including the University of Chicago, Indiana University, Amherst College, Princeton University (awarded a 2008 SCUP, AIA-CAE Honor Award), and the Aga Khan University in East Africa, as well as the cities of Washington, DC (winner of the American Planning Association's 2004 "Outstanding Planning Award for a Plan"), New York, NY, Columbus, OH and Fort Lauderdale, FL. Neil is also a practicing architect, informed by his planning experience in the design and adaptive reuse of buildings that reinvigorate urban and campus settings.
Neil is a graduate of Carnegie-Mellon University (B.Arch.) and the Harvard Graduate School of Design (M.Arch., Urban Design). He is a registered architect in New York and New Jersey and is certified by the American Institute of Certified Planners.