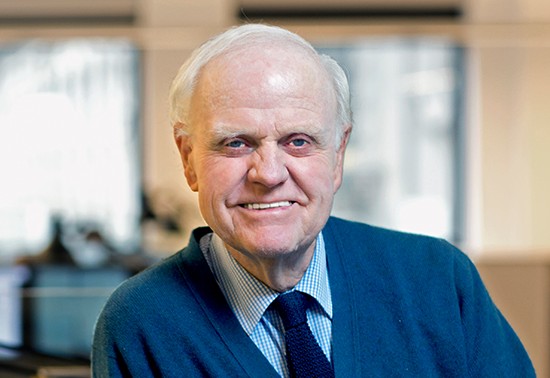 "Planning, restoration and the design of new buildings in historic settings are the fundamental underpinnings of our firm. With every project, whatever its focus, I'm always thinking of all three."
Together with founding partners John Belle and Richard Blinder, John Beyer (Jack) established the guiding values and principles that have anchored Beyer Blinder Belle's practice for more than five decades. His steadfast dedication to the life of the city has shaped the firm's civic-minded approach to architecture. Within the firm, he is a dedicated mentor, encouraging inquisitiveness, creativity and a truly collaborative office culture.
Over the course of his practice, Jack has forged and helped refine the firm's commitment to designing contextual solutions to architecture and planning. His projects often involve the synthesis of planning, restoration and the sensitive design of new buildings in historic settings. Driven by a deep-rooted sense of responsibility for the inhabitants and users of buildings – as well as for the larger urban context – his designs go beyond functional and programmatic requirements to inspire people and enhance the public realm.
Jack serves as the lead designer and Partner-in-Charge on significant preservation, planning, cultural, residential, retail, and interiors projects, as well as private residences, equestrian facilities, and agricultural buildings.
Notable clients include the Metropolitan Museum of Art, Metro North Railroad, Extell Development Company, Two Trees Management Company, and Denison, Harvard and Columbia Universities, in addition to many private residential clients.
Jack has an undergraduate degree from Denison University and earned his Bachelor's and Master's degrees in Architecture from Harvard University. He has served as a juror and studio design critic at Columbia and Cornell, and lectured on historic preservation at Harvard. In addition, he has served multiple terms on the Harvard Graduate School of Design Alumni Council.