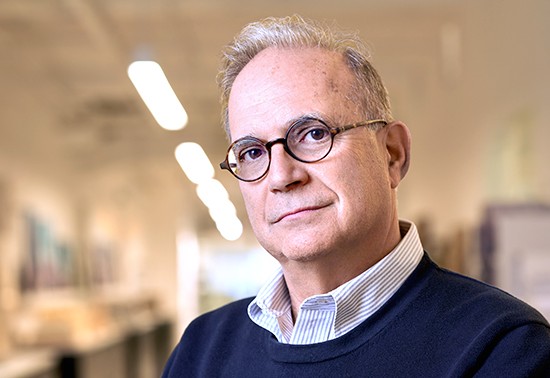 "Our work has become increasingly multifaceted and nuanced, encompassing a diverse array of rehabilitation, restoration and reconstruction projects that demand ever more creative and innovative design approaches, technologies and methodologies."
Richard Southwick is inspired by the time-honored qualities of historic design, materials, and craftsmanship, and he has dedicated his career to finding new life for older structures. A specialist in preservation, Richard has guided the revitalization of many of New York's most celebrated historic buildings and sites, as well as international sites of cultural significance. Much of his work involves civic and institutional projects that provide lasting and meaningful public benefit.
Building upon the legacy of Beyer Blinder Belle's pioneer preservationist, architect James Marston Fitch, Richard has greatly expanded the capabilities and influence of the firm's historic preservation practice in his 30 years at the firm. While preservation has become less of a specialized discipline – and singular preservation projects a rarity – the work has become more complex and challenging, with historic buildings serving as the setting for adaptive reuse and contemporary interpretation. Preservation projects know no one era, and Richard (a self-professed modernist at heart) has developed a particular expertise in restoring modern landmarks at New York City's metropolitan airports including the TWA and the Marine Air Terminals, and the seminal Art Moderne Administration Building at Newark Airport.
Richard is a strong advocate for preservation both within and outside of the firm, serving as an engaged mentor to staff and sharing his professional knowledge in the service of like-minded civic groups, including the New York City Historic House Trust, the Save Ellis Island Foundation and Preservation New Jersey. In addition, he has collaborated with leading international design firms on noteworthy institutional projects in New York, providing guidance on preservation and the city's complex approvals process.
Richard has managed architectural and preservation efforts for institutional, cultural and educational clients including the Cooper-Hewitt Smithsonian Design Museum, United States Courts, Lincoln Center for the Performing Arts, The Morgan Library & Museum, New York City Hall for the Department of Design and Construction, the U.S. Capitol, the Port Authority of New York and New Jersey, the National Parks Service, Manhattan School of Music, Columbia University, the Merchandise Mart in Chicago and the Red Star Line Museum in Antwerp, Belgium. Richard has also designed new homes within historic New York City buildings for upscale international retailers, including Prada, Hermes and Cartier. Richard is a graduate of SUNY Albany (B.A.) and Columbia University (M.Arch., Kinne Fellowship), has served as an adjunct professor at the NJIT School of Architecture and is NCARB-registered and licensed in numerous states. Richard joined Beyer Blinder Belle in 1984.